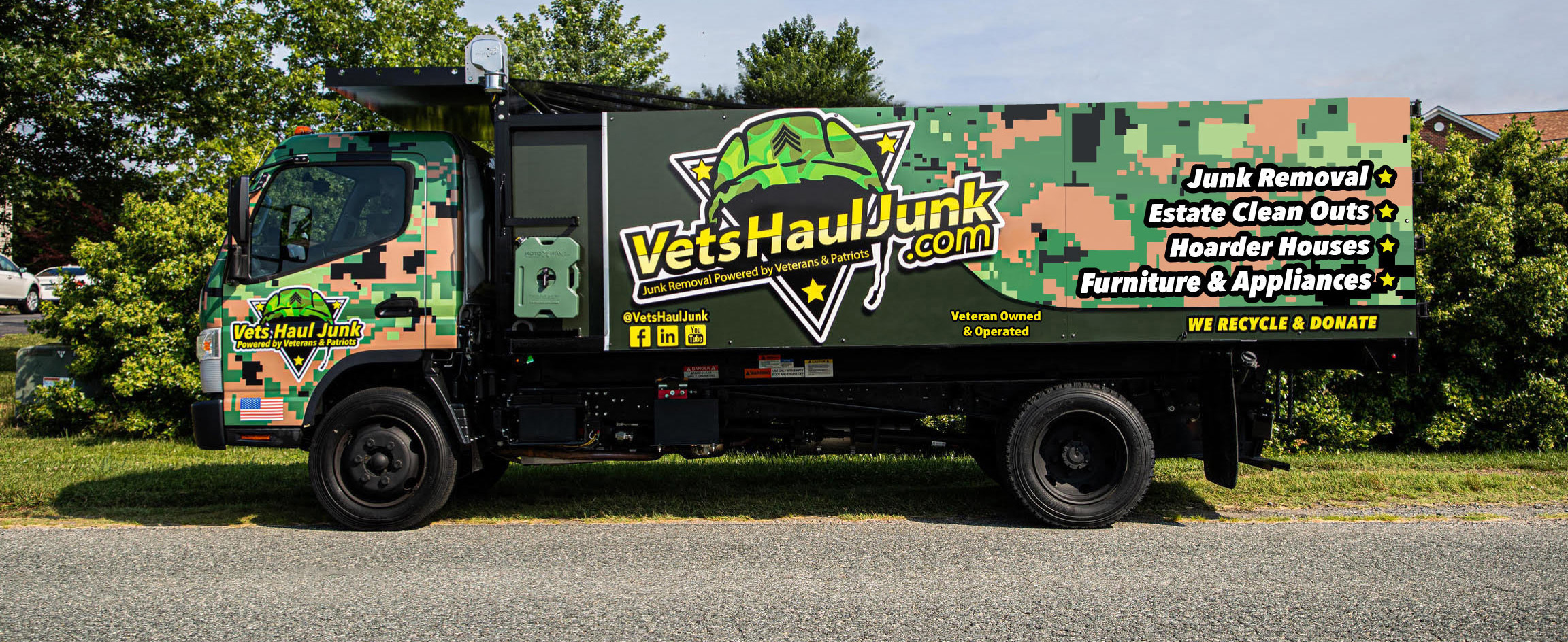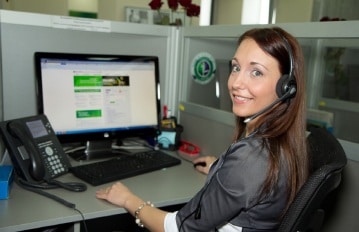 Call or text us a photo of the items we will be removing. We'll provide you with an estimate & schedule your project.
Our team will give you a courtesy call 15-30 minutes before they arrive at your home or business. Your junk is gone! We'll load up all of your junk and debris into our truck and sweep up any remaining mess.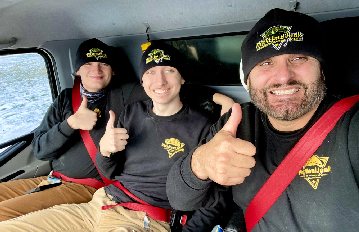 We Call When We're On Our Way
You'll receive a courtesy call or text with an up to the minute ETA of our arrival time.
Our uniformed junk removal pro-fessionals will come inside and give you a free on-site no-obligation estimate. We'll then do all the heavy lifting and junk hauling for you.
Our uniformed junk removal professionals will come inside and give you a free on-site no-obligation estimate. We'll then do all the heavy lifting and junk hauling for you.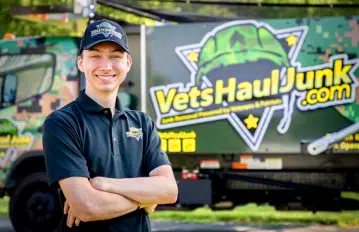 We arrive on the date you specify, remove your unwanted items, and leave your space clutter-free!
We make every effort to donate and recycle items we haul away. Give a guarantee your junk will be gone for good. We'll load up all your junk, clean the area, and sweep up any remaining mess.
WE PROVIDE EACH CUSTOMER WITH
A FAIR RATE AND AN HONEST VALUE

Is your home or business cluttered? Are you ready to get rid of that old sofa or couch in your backyard? Vets Haul Junk can help! We provide high-quality junk removal services to make your life just a little bit easier.
Got a stack of newspapers you're just never going to read? Let Vets Haul Junk take them off your hands! We're happy to help you declutter, and we'll recycle them for you, too.
We all have that one closet that's just full of junk. Vets Haul Junk can help you get rid of it for good! We'll come and remove all your unwanted items, so you can finally declutter your space.


Vets Haul Junk specializes in property cleanouts. We have experience helping apartment and property managers, real estate agents, and homeowners with our property and estate cleanout services. We'll get your property back to tip-top shape in no time! Trust us – we have the manpower and the know-how to get the job done right.

Is it time to replace your old or broken furniture? Furniture removal is just one of the many services Vets Haul Junk is happy to provide. However, we understand that removing old, unwanted furniture can be a hassle.
Vets Haul Junk is here to help you with all your furniture needs. Whether you're looking to replace your old, broken furniture or want to update your style, we are here to help.

Are you noticing that your appliances are showing their age? Are they broken or no longer working correctly? Maybe it's time to replace them. Vets Haul Junk can help! We offer appliance removal services to make it easy for you to eliminate unwanted items. So whether you have a refrigerator on its last legs or a washing machine that needs to be replaced, we can take it off your hands.

It's always a drag when your hot tub shows its age. Cracks form on the exterior, and unwanted mildew starts to grow. As a result, you may dread using it as much as you once loved it.
Vets Haul Junk offers hot tub removal services. We're happy to help you get rid of your old hot tub so that you can make room for something new. We'll haul it away and dispose of it properly, so you don't have to worry about a thing. We have the experience of retrieving your hot tub, no matter where it is, and disposing it correctly and safely.

Vets Haul Junk offers professional garage cleanout services. We'll take care of the mess, so you don't have to!
Consider yourself one step closer to having a clean garage, thanks to Vets Haul Junk. Our garage cleanout services are reliable and affordable, making us the perfect choice for anyone looking to get their space back. Whether you have years of accumulated junk or are simply dealing with a cluttered space, our team can help.

Do you need to get rid of your old, lumpy mattress? Vets Haul Junk can help! We offer mattress removal services to make removing your old bed a breeze. We know that mattresses can be bulky and difficult to remove, so we're here to help. First, we'll pick up your old mattress and haul it away. Then, we know how important it is to have a comfortable bed, so we will ensure your new mattress is installed correctly.

If you're undertaking a construction project, Vets Haul Junk can help make the cleanup process easy. We're happy to offer construction debris removal services. In addition, we'll take care of all the heavy lifting and hauling, so you can focus on completing your project.
At Vets Haul Junk, we're always happy to help with construction debris removal. Got a big job? No problem! We have the manpower and the equipment to take care of it quickly and efficiently. Plus, we always recycle or donate whatever we can, so you can feel good about hiring us for your construction cleanup needs.

We understand the importance of safely and responsibly disposing of electronic waste. We are committed to helping our customers do their part in preserving our planet.
The environment is essential to everyone, but it's essential to those who have served our country. That's why Vets Haul Junk Removal specializes in electronic waste removal. We understand the importance of taking care of the environment and are passionate about doing their part to keep the earth clean.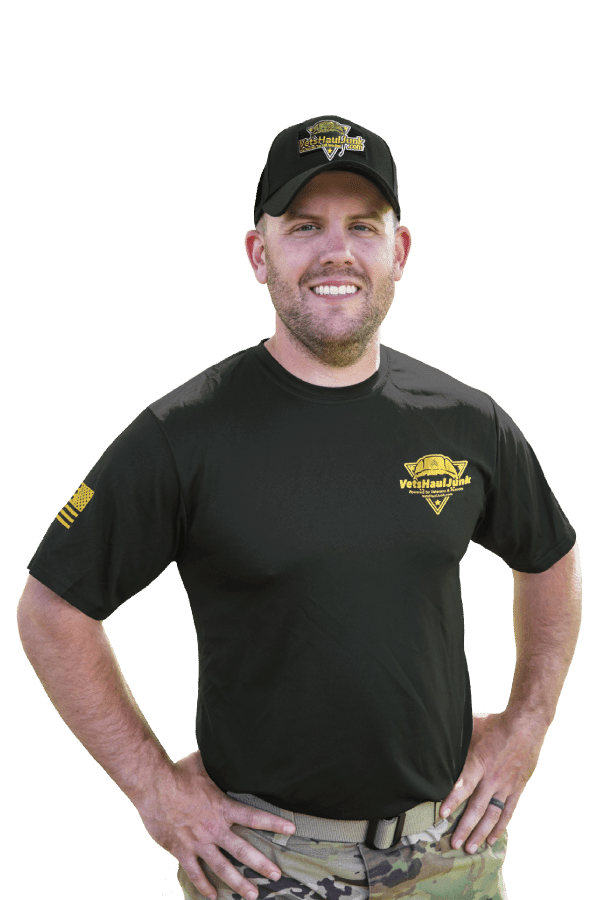 we're an eco-friendly Junk Removal company
CALL US FOR AN INSTANT QUOTE TODAY!
Vets Haul Junk is committed to being eco-friendly. We work hard to recycle and reuse as much as possible from our junk removal projects. By choosing a junk removal company that is environmentally conscious, you can help reduce your impact on the environment! Vets Haul Junk is proud of our commitment to sustainability. So if you're looking for an eco-friendly option for junk removal, look no further than Vets Haul Junk!
We can handle any project, from a single item pick up to a whole house clean out. We have the ability to deliver proven results with a team who knows what it means to serve.
Contact us for your next junk removal project. Discounts for Veterans, law/first responder, educators & seniors.
Shares The Vision for Vets Haul Junk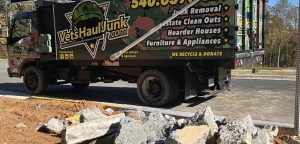 Introduction: In the heartland of Statesville, North Carolina, there's a...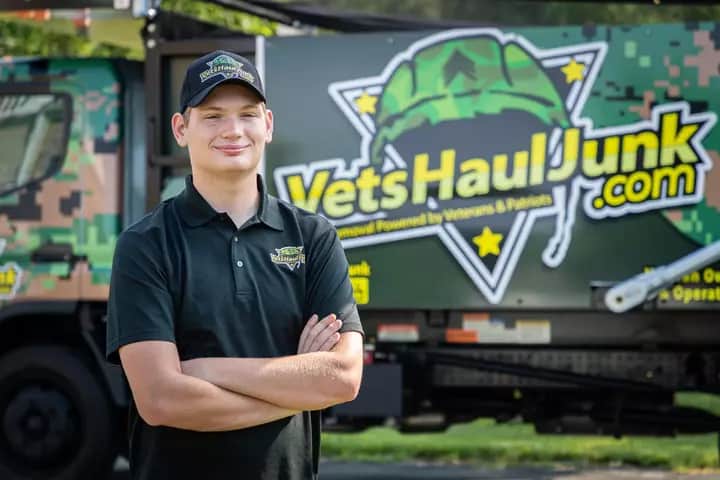 IF YOU WANT IT GONE, IT'S GONE!
No matter where your stuff is located, we'll get it – even from your attic, basement, or backyard!
YOUR HOME IS CLEANER THAN WE FOUND IT!
We're not done until your home is clean and junk-free. We even sweep up before we go!
WE'LL LEAVE YOUR PLACE IN GREAT SHAPE
We'll check to make sure we got everything and even tidy up the area once we're finished!
Simply settle up with cash, card, or check, and we'll handle the hauling and disposal, too!
"Moving is never easy but these guys made a major part of it a breeze. Very flexible scheduling as things changed in our process and their pricing is very reasonable.
"These guys are outstanding. Very polite and professional. throughout the removal process they keep you informed of everything they were doing. Very hard workers.
We pride ourselves in honoring the values learned in the military like integrity, respect, and a strong work ethic.
Our founders are veterans, and we are a veteran-owned company. We understand the importance of hard work,
dedication, and service. These values are instilled in every member of our team.
So when you hire Vets Haul Junk, you can be confident that you're getting the best junk removal services. Powered by
Veterans and Patriots Dedicated to providing
outstanding service We make sure your project is completed to your satisfaction
HIRE SMART. HIRE VETS. HIRE VETS HAUL JUNK.